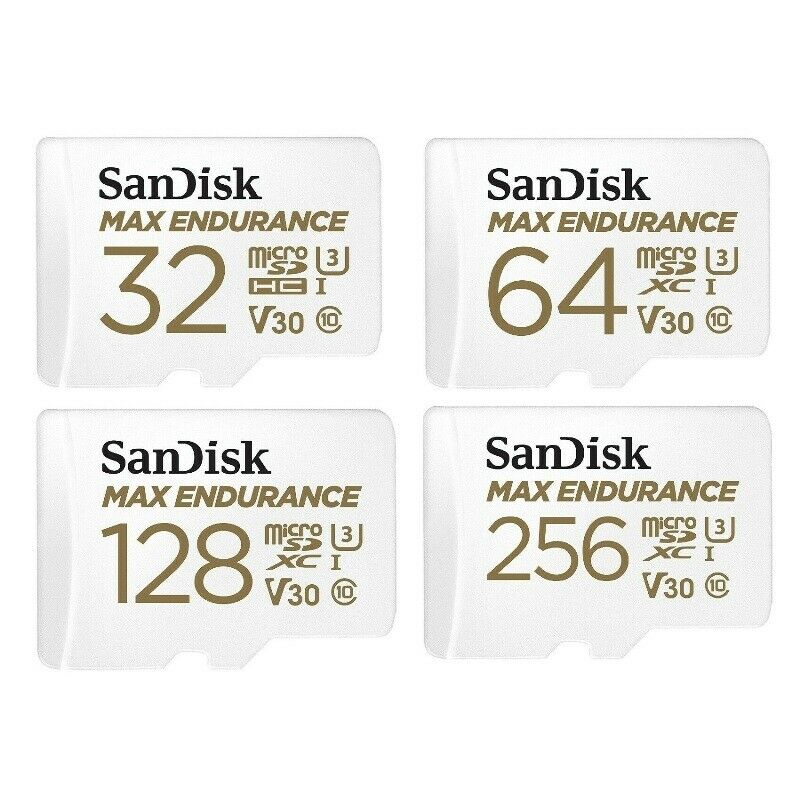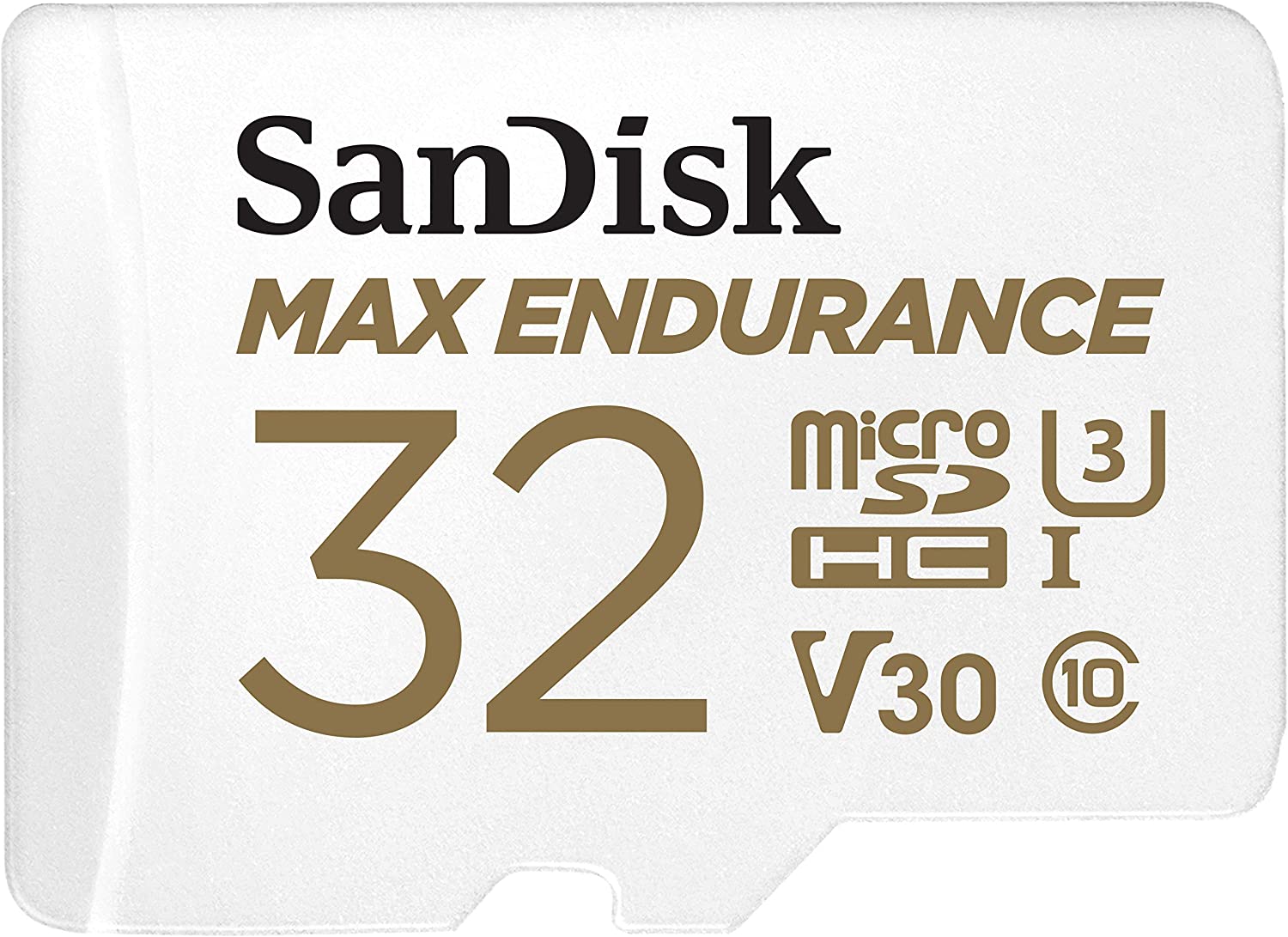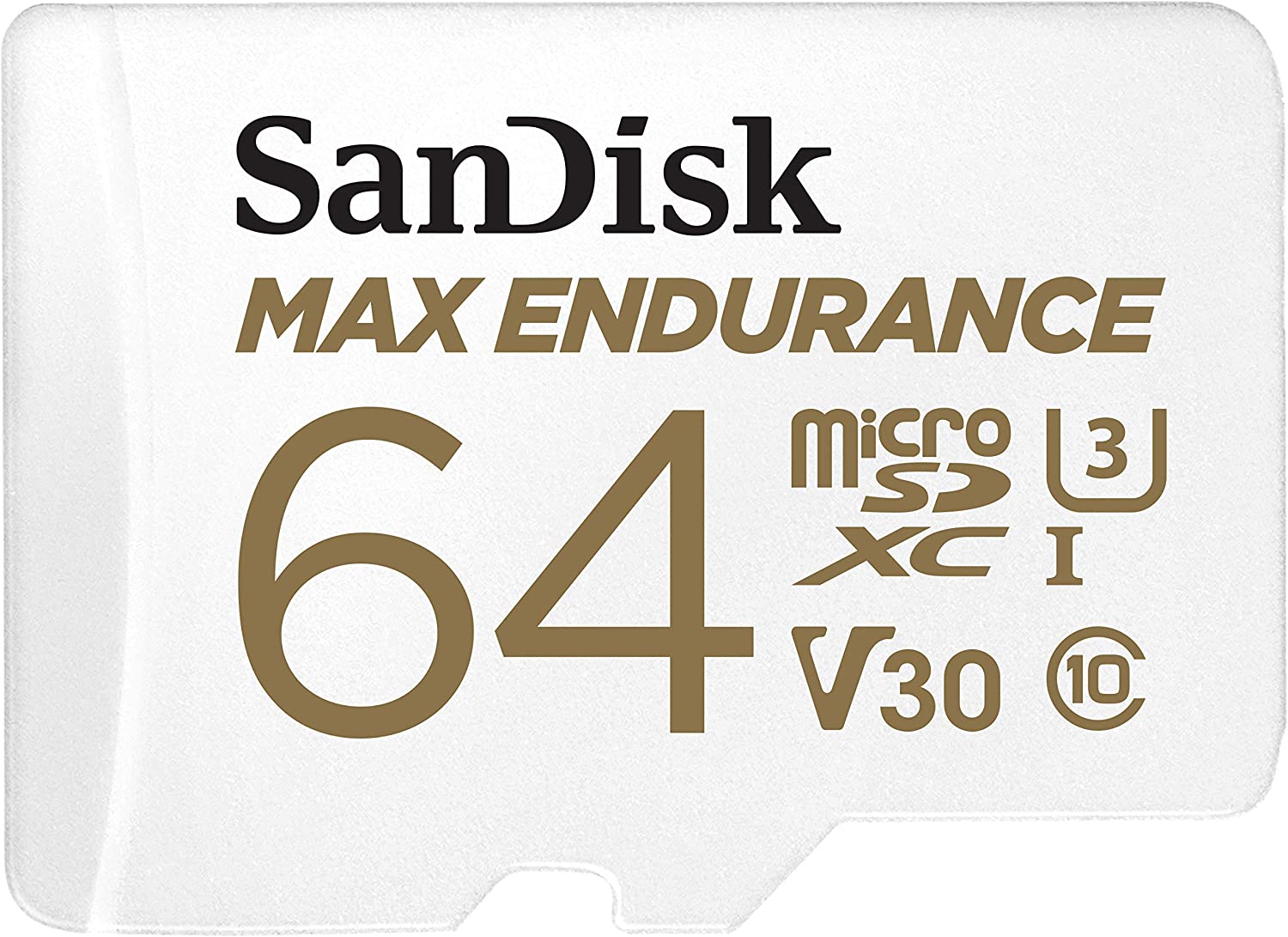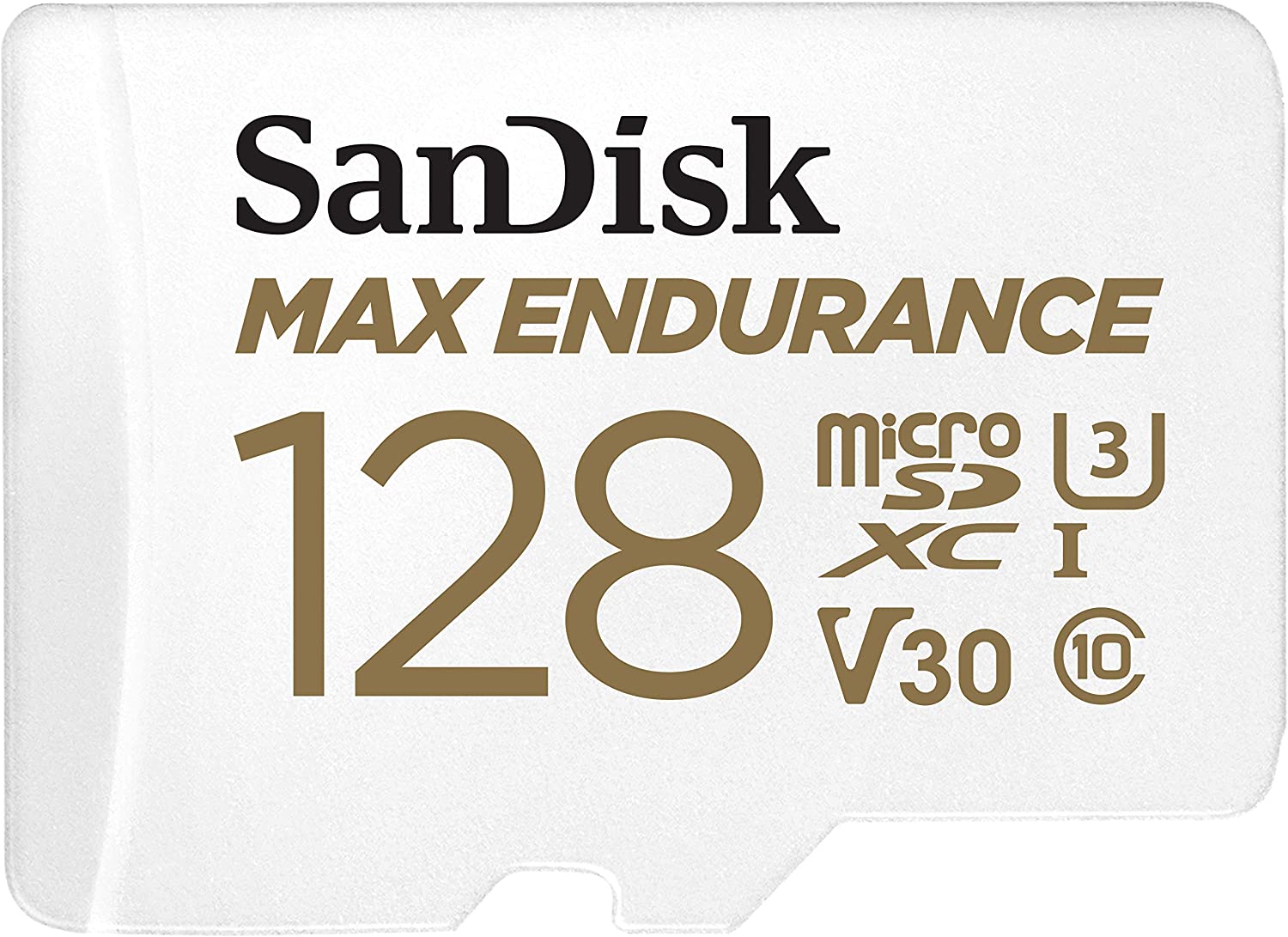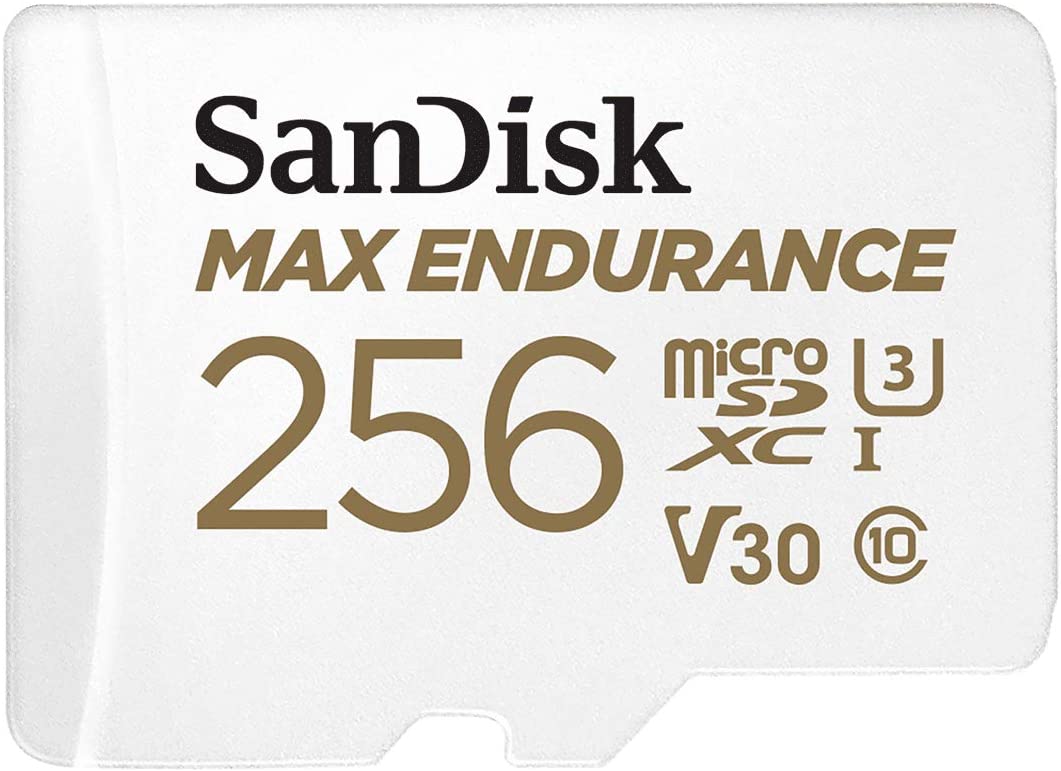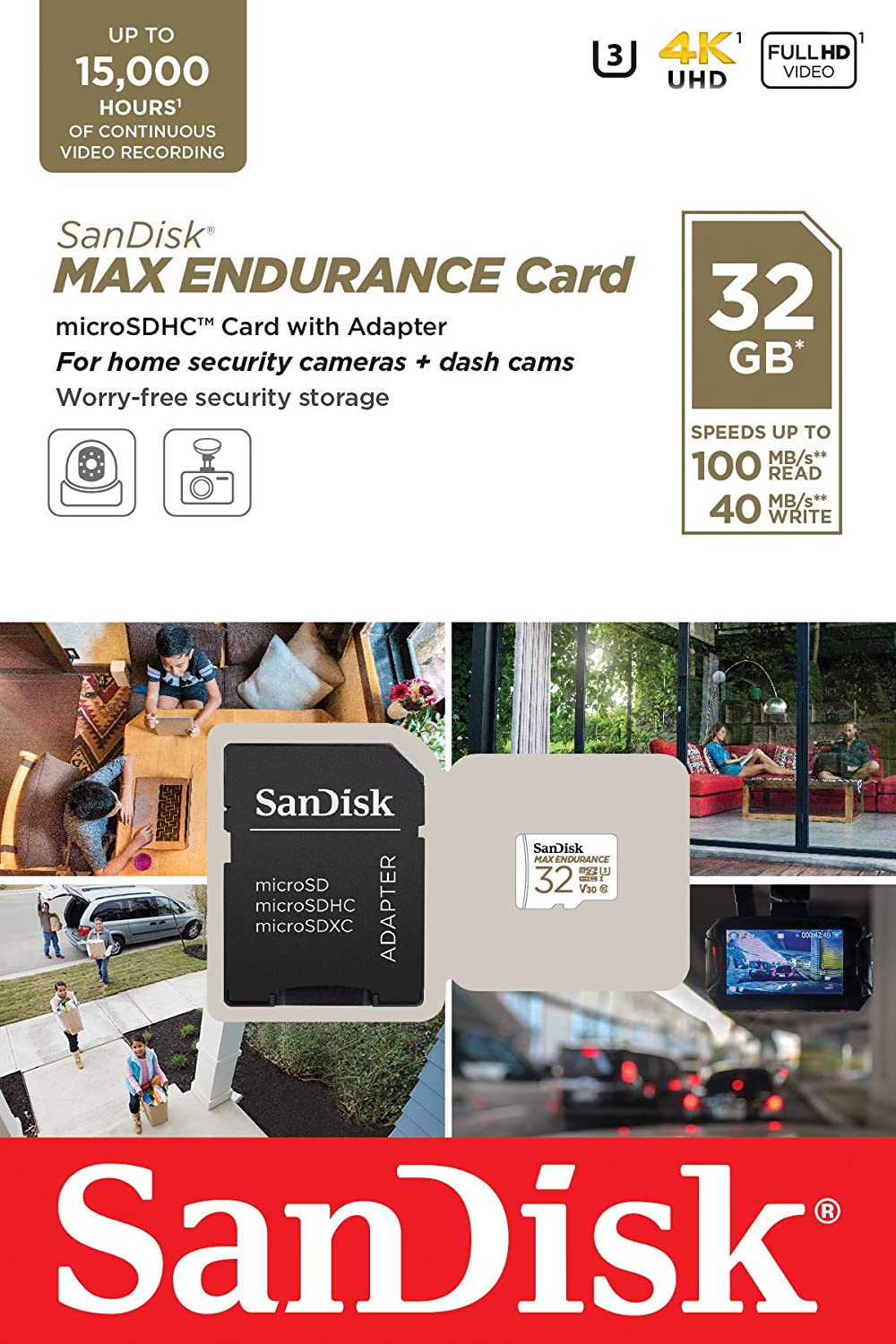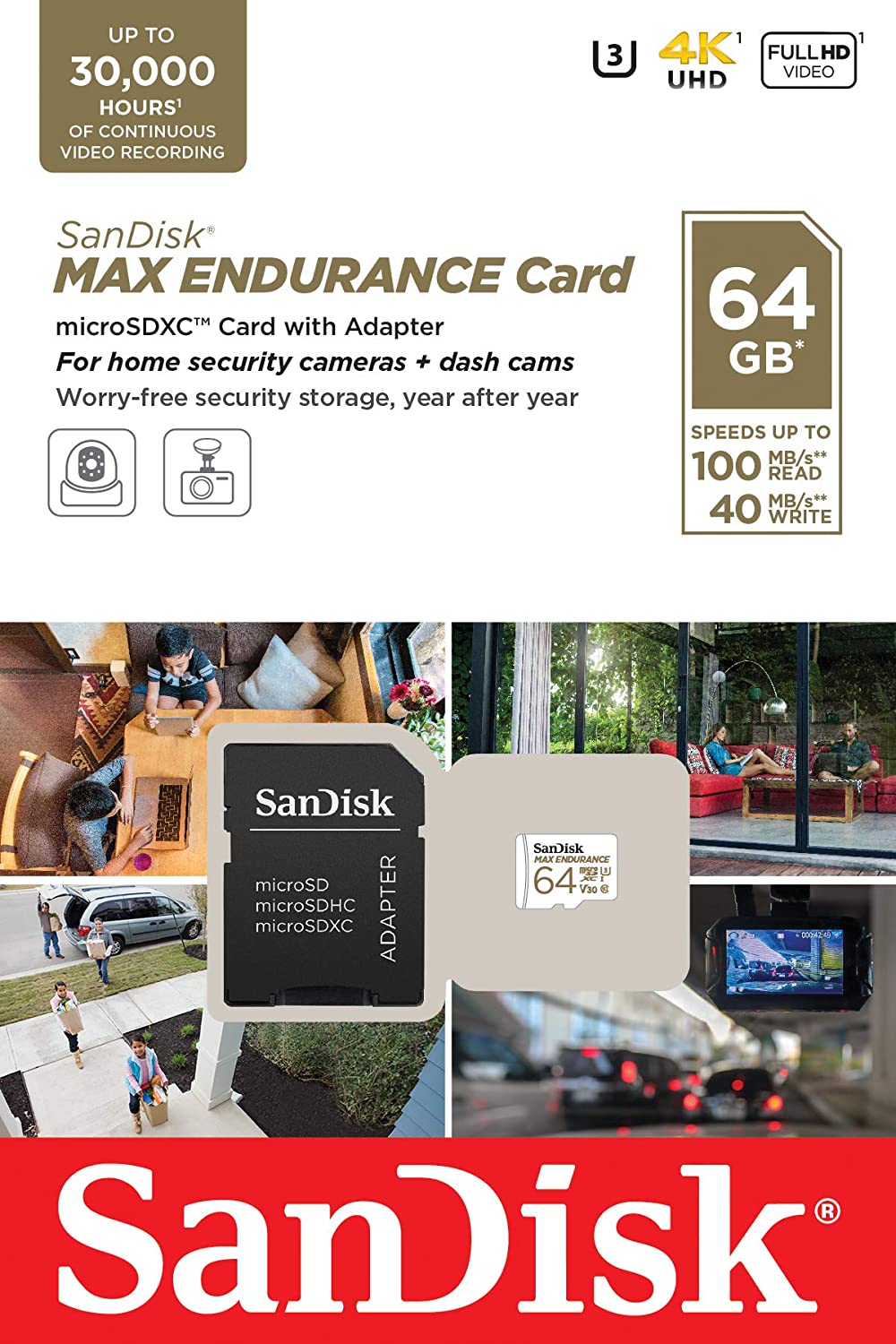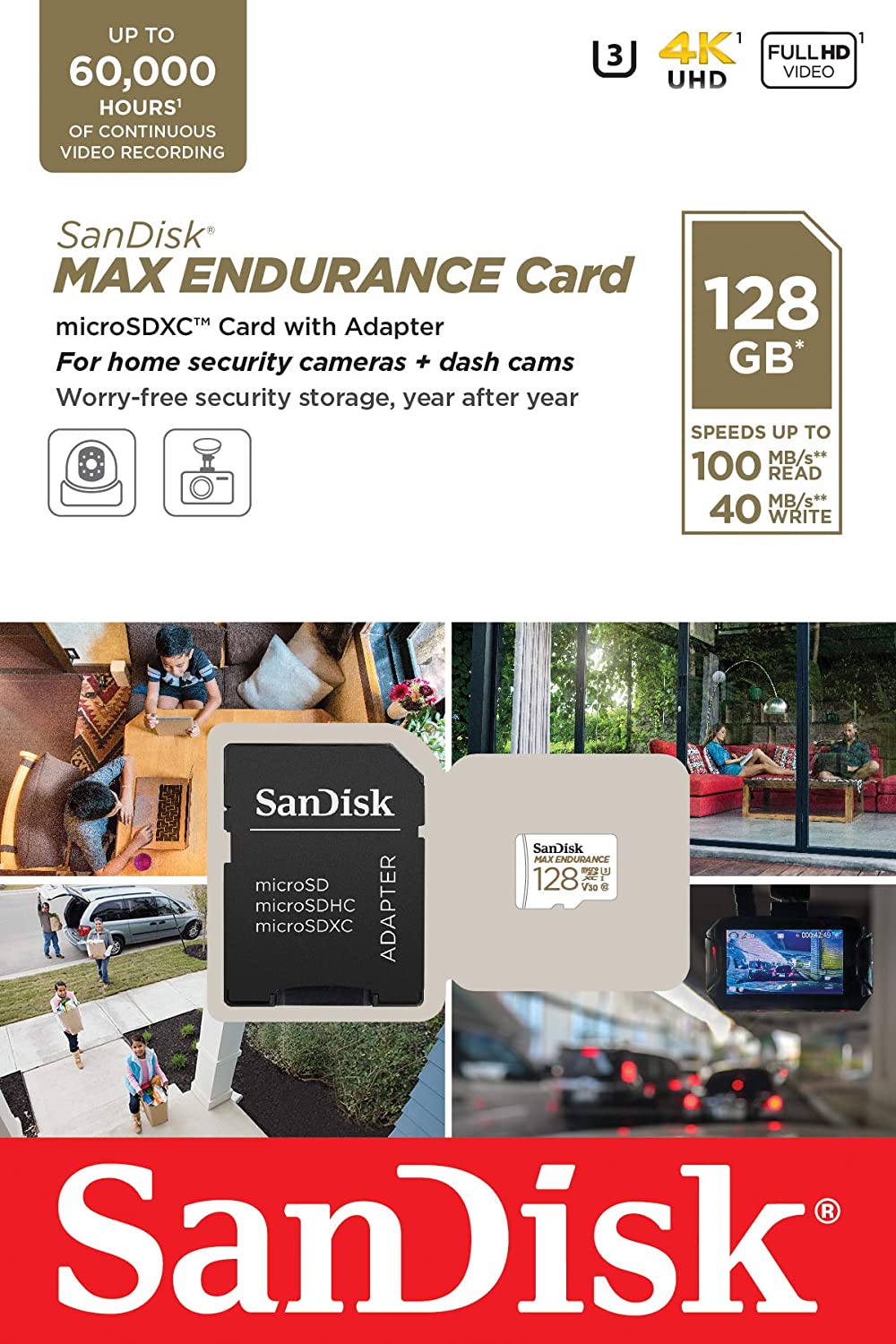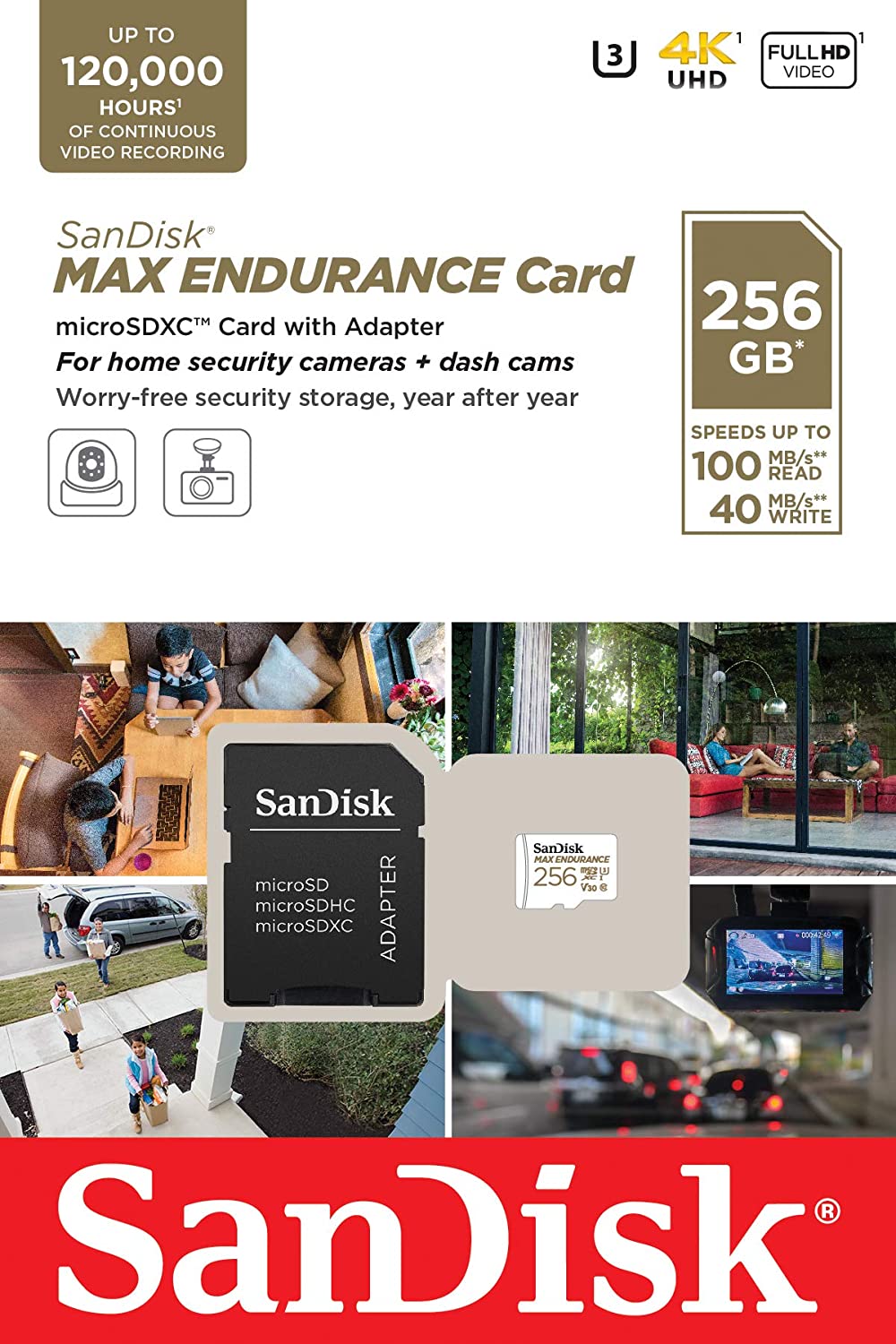 SanDisk MAX Endurance microSDXC Micro SD Card with Adapter for Home Security Camera
Sandisk Micro SD card MAX Endurance memory card for surveillance SDSQQVR 


Able to record for YEARS with NO ISSUE
Able to capture 120,000 hours of footage for your home surveillance cameras, sandisk MICROSD max endurance is made for continuous peace of mind in the future. it can withstand all types of condition, including weather, water, shockproof and x-ray proof. coming from 32gb to 256gb, you can record 4k videos. 
Need a micro SD for your Dash cam or Home security camera ? 
This is built for your dash cam and home security camera, which it can record a long duration of videos. 
Capturing all happening
Max endurance MicroSDXC card will exceed your expectation, capturing all that is happening, providing you a safe and protected environment.
Designed for Durability
Because sometimes you need to capture footage in less than ideal conditions, the SanDisk MAX ENDURANCE microSD card is temperature-proof, waterproof, shockproof and X-ray-proof.
Record in Full HD or 4K
The Sandisk micro sd max endurance memory card can record in FULL HD or in 4k, giving you the clearest footage you want. 
Save Time with Faster Backups
This memory card transfer speed at 100mb/s, saving you time when you manage your files.
Brand

‎SanDisk

Manufacturer

‎SanDisk

Model Number

‎SDSQQVR-032G-GN6IA

 

SDSQQVR-064G-GN6IA

 

SDSQQVR-128G-GN6IA

 
SDSQQVR-256G-GN6IA

Part Number

‎SDSQQVR-128G-GN6IA

RAM Size

‎32, 64,128. 256 GB

Memory Storage Capacity

‎32, 64,128. 256 GB

Flash Memory Type

‎Micro SD

Hardware Interface

‎MicroSDXC

Compatible Devices

‎Compatible with microSDHC, microSDXC, microSDHC UHS-I and microSDXC UHS-I supporting host devices.

Special Features

‎X_ray_proof, Temperature_proof, Water_proof