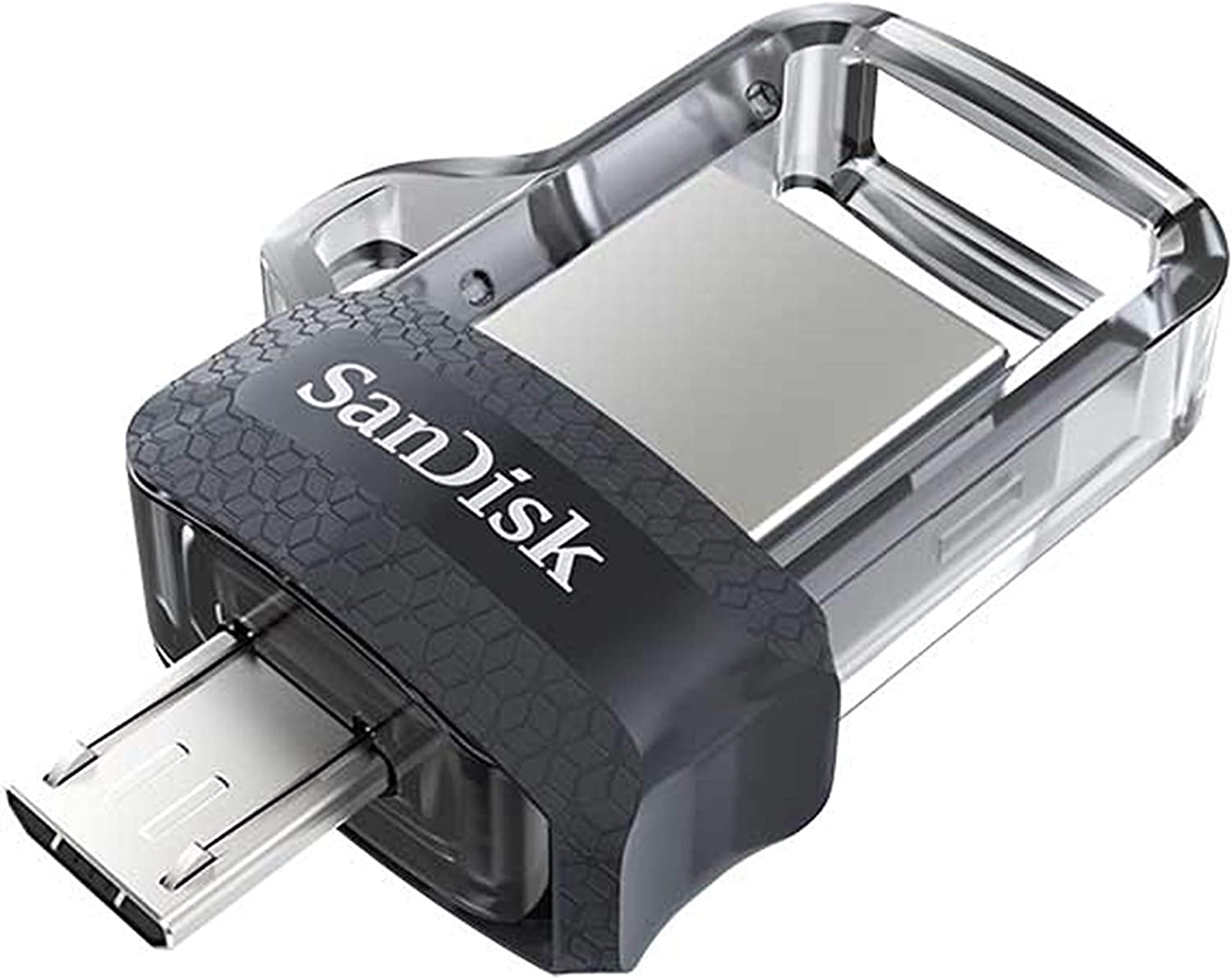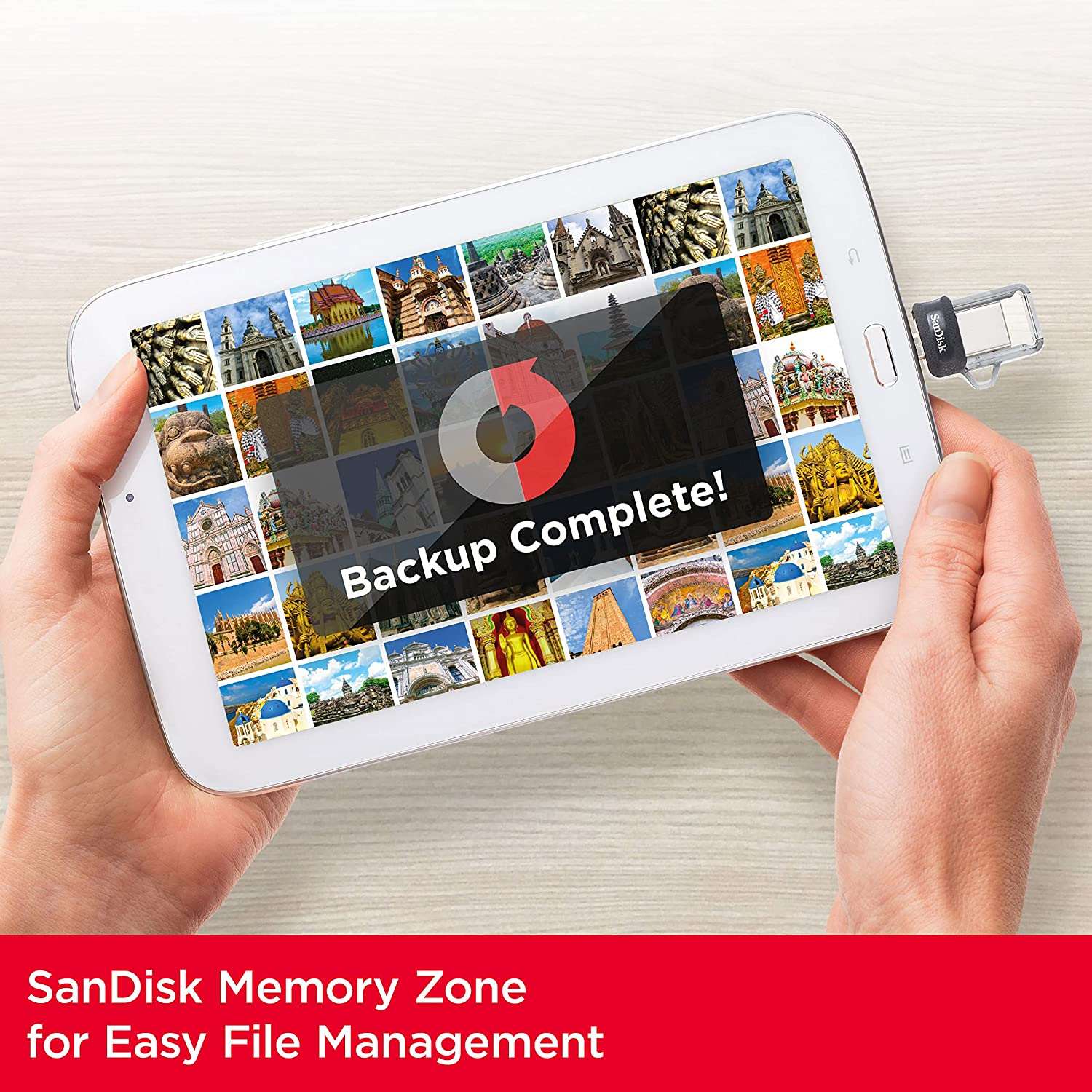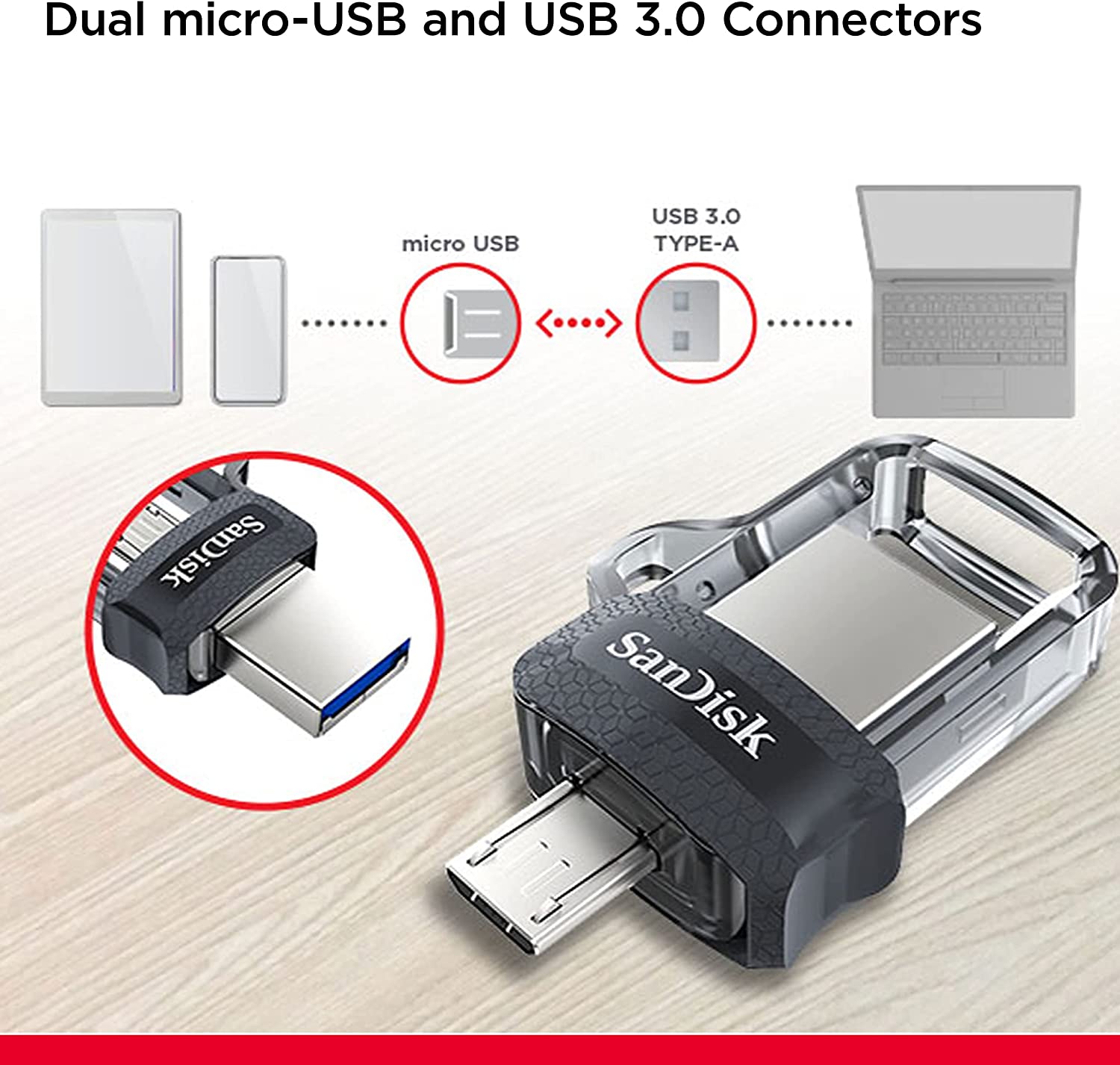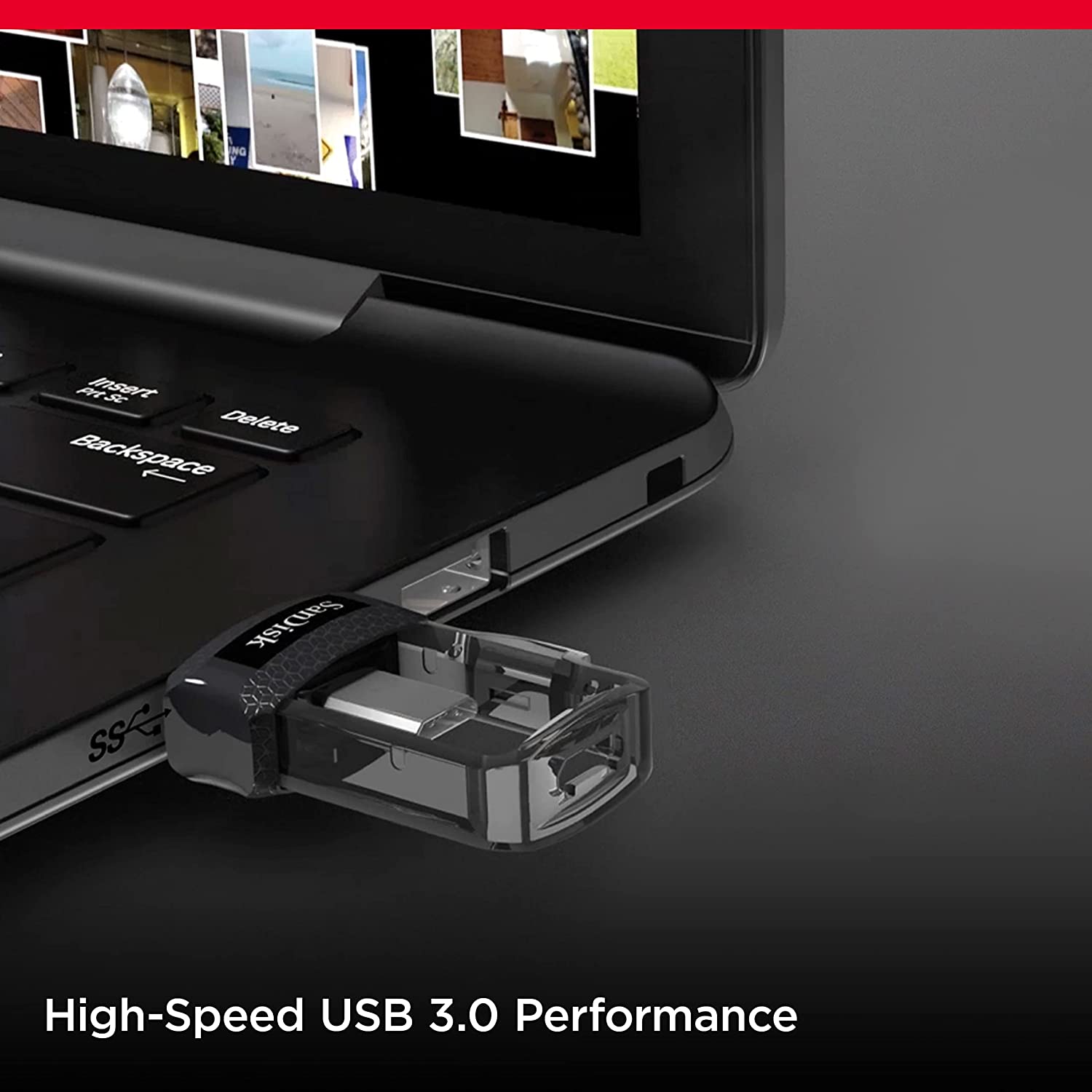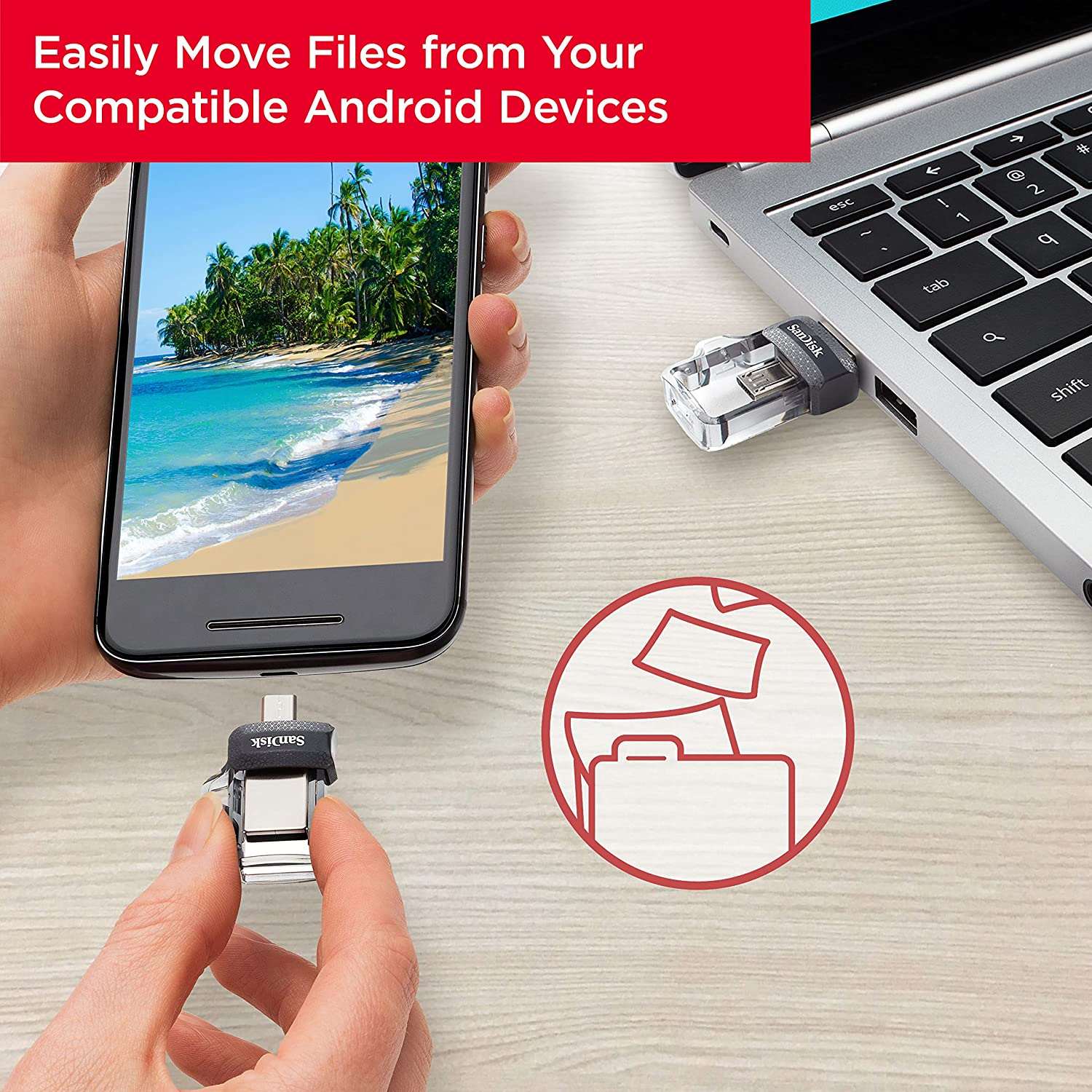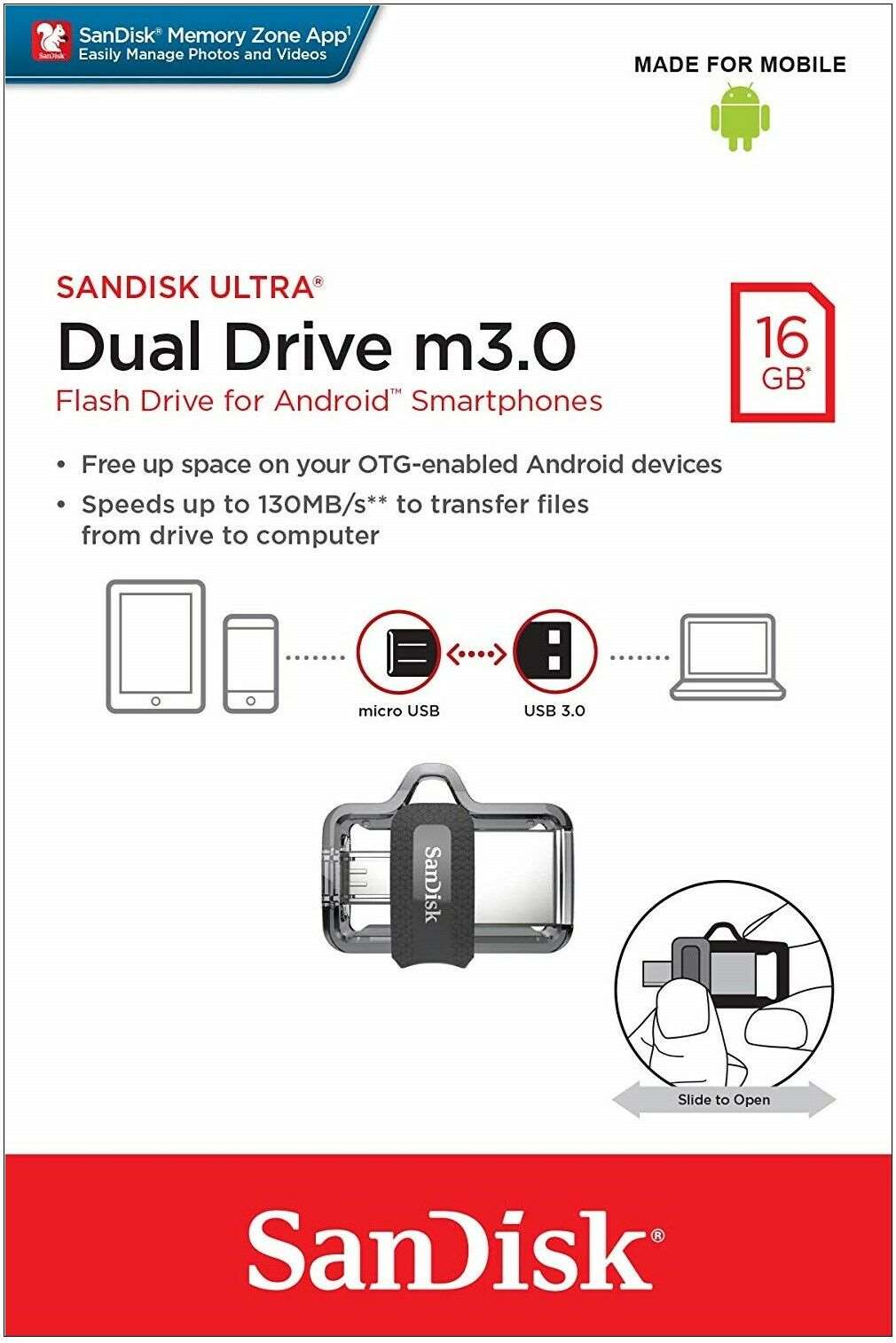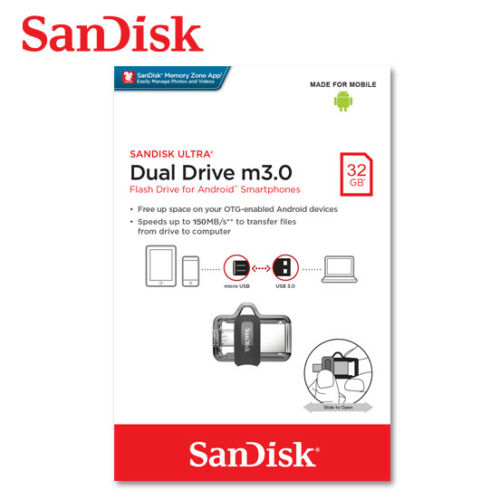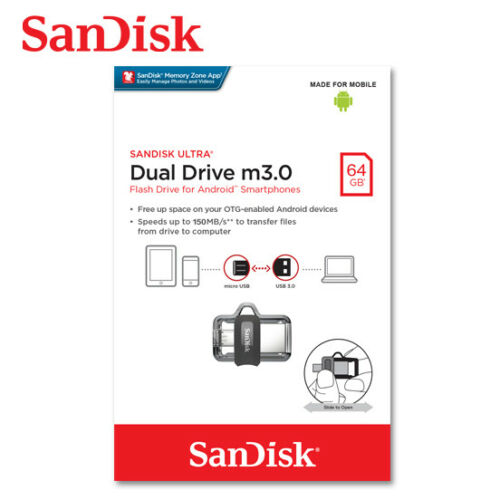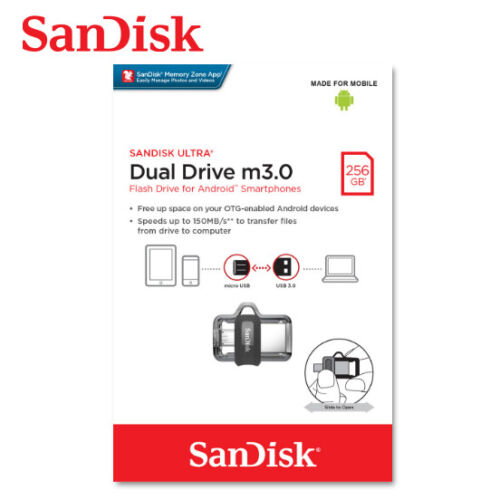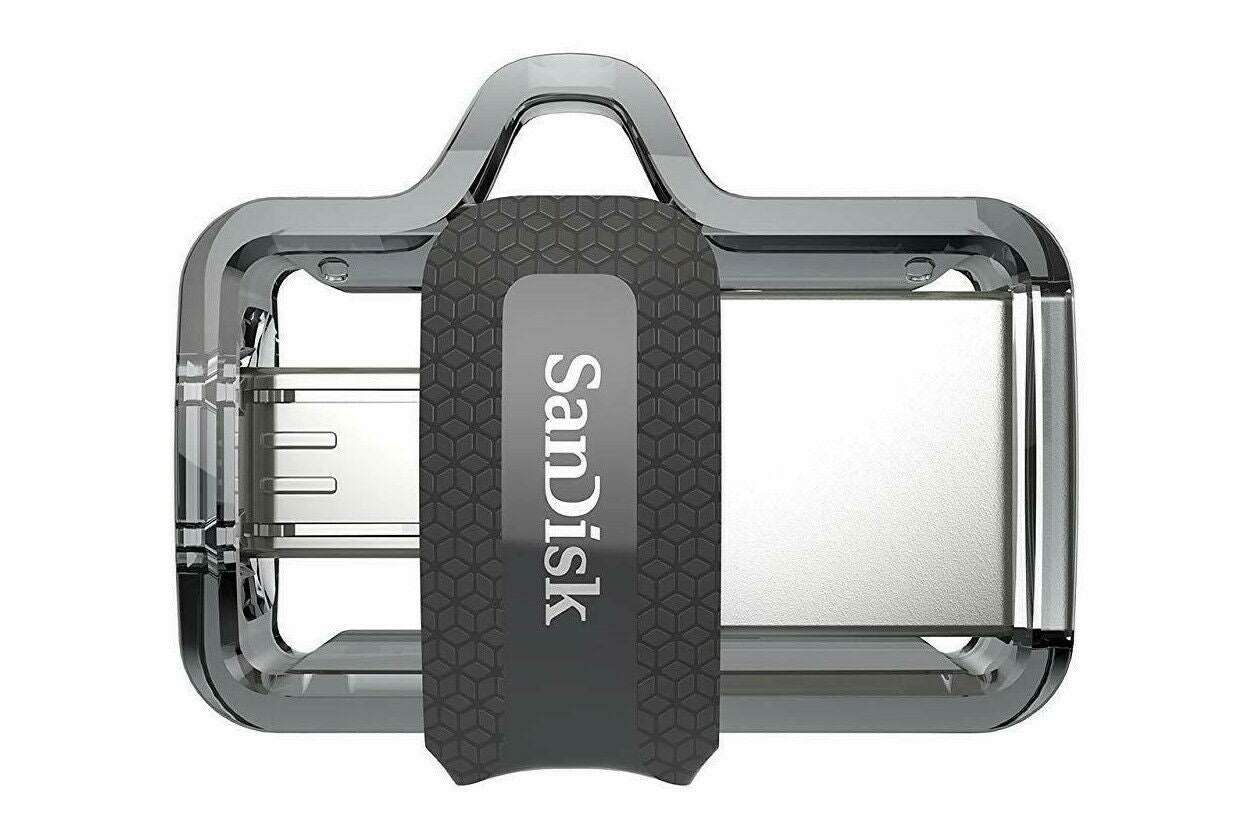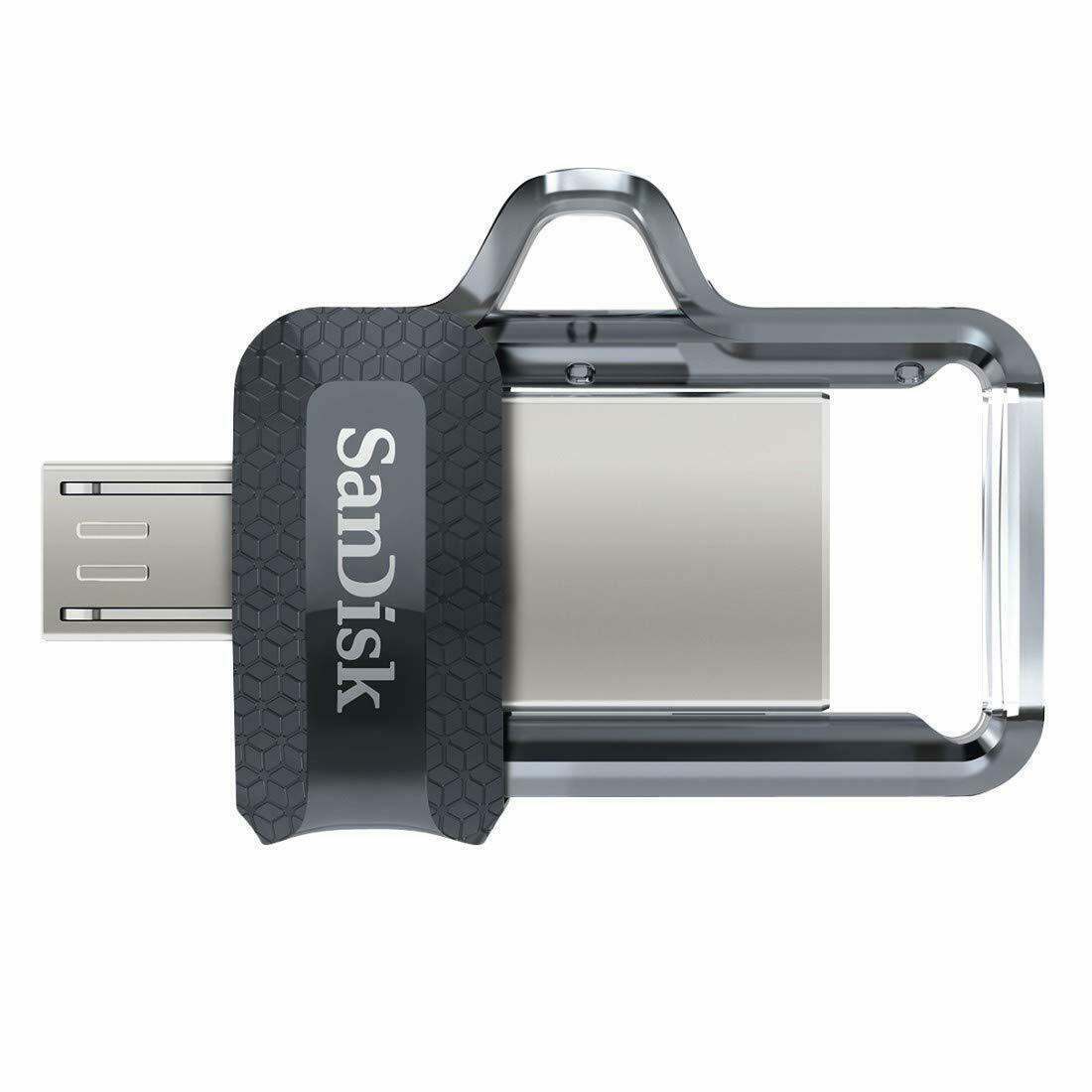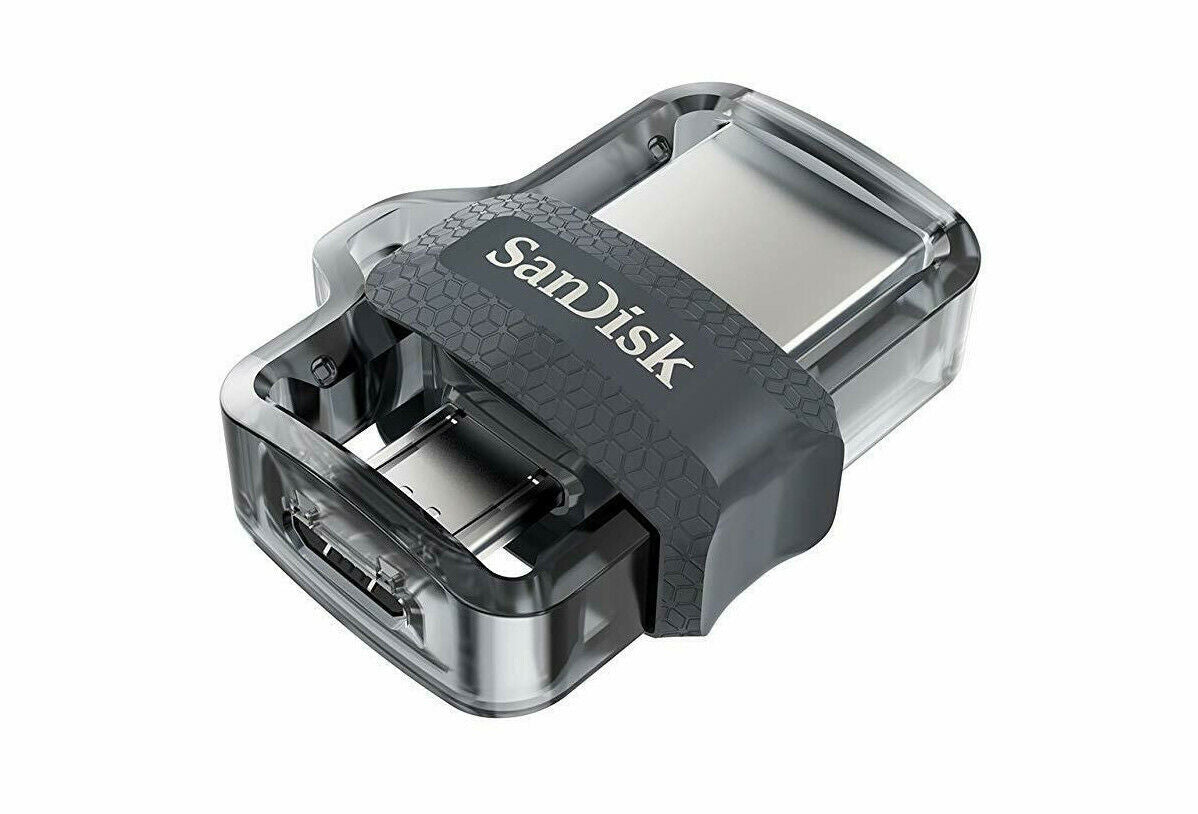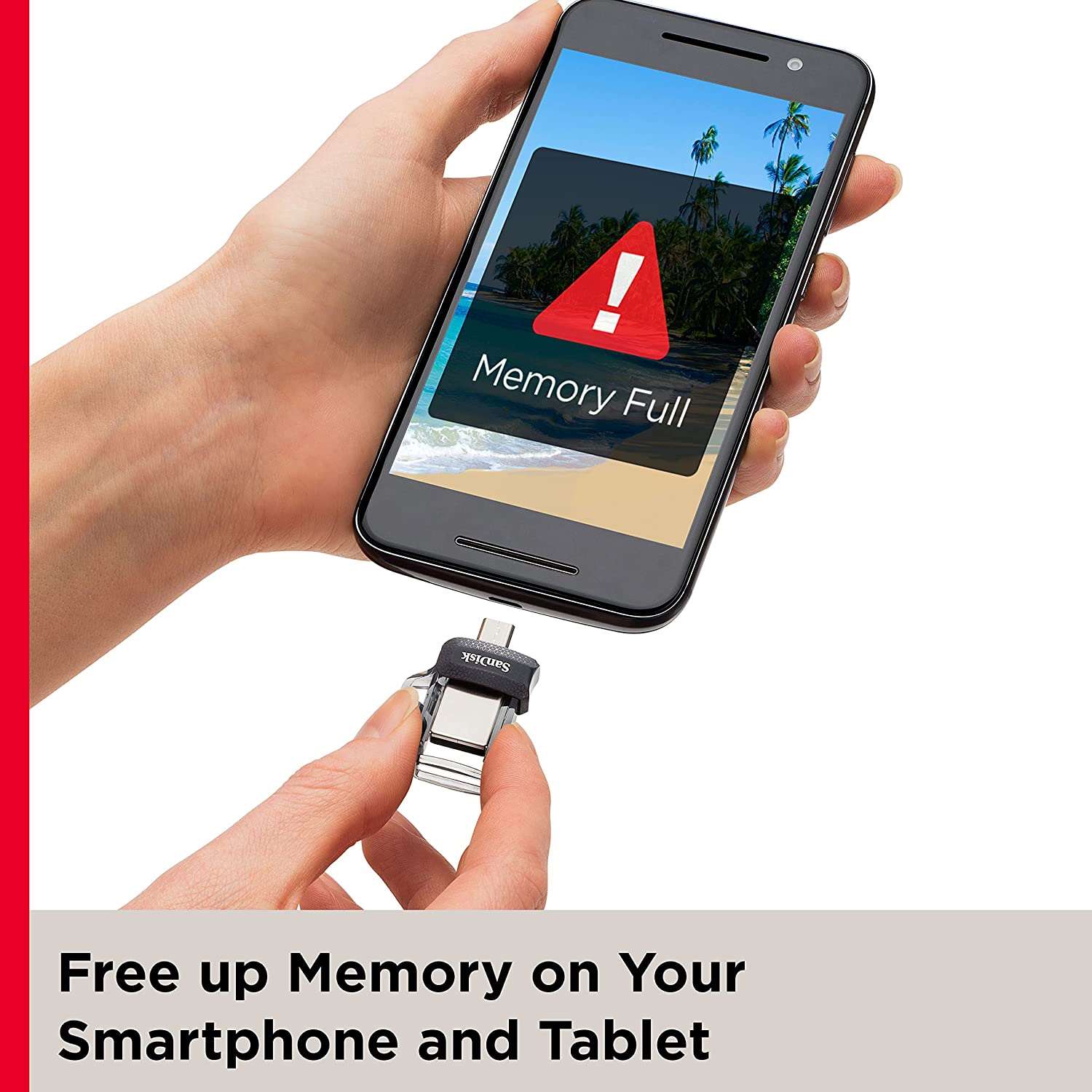 SanDisk Ultra Dual Drive m3.0 Flash Drive for Android - SDDD3-G46
Sandisk SDDD3-G46 Ultra Dual Drive M3.0 USB Flash Drive for Android
Increases space for your android phone, However, Please do check your compatible devices before purchasing. 
Back up all your information in your android phones, including videos, movie, photos. 
Retractable design with dual microUSB and USB 3.0 connectors
Fast USB 3.0 performance with up to 130MB/s Transfer speed to computer. (Write speeds lower and varies by capacity.)
SanDisk Memory Zone APP (available on Google Play) can be downloaded to sort your photos and videos. you can even back up your files in the app. 
Brand
‎SanDisk
Manufacturer
‎SanDisk
Model Number

 SDDD3-016G-G46 
 SDDD3-032G-G46 
 SDDD3-064G-G46 
 SDDD3-128G-G46 
 SDDD3-256G-G46 

Model year
‎2017
Part Number
‎SDDD3-064G-Q46
Memory Storage Capacity
‎64 GB
Digital Storage Capacity
‎128 GB
Hardware Interface
‎USB, USB 3.0
Number Of Items
‎1
Wattage
‎125
Batteries Required
‎No
Product dimensions
‎3.02 x 2.55 x 1.18 cm; 5.2 Grams
Item Weight
‎5.2 g
Manufacturer
‎SanDisk
ASIN
‎B0746PB44X
Item Model Number
‎SDDD3-064G-Q46
Date First Available
‎1 September 2017